Specialty Moving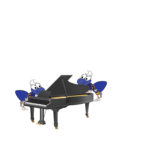 Specialty moving is for unique and precious items of all shapes and sizes. From pianos to pool tables and fine works of art, some possessions need special handling and delivery instructions to keep their value.
.
Art; expensive paintings and sculptures need to be packaged and moved using extreme care and special covers to ensure that each piece remains completely intact.
Antiques; antiques are more than just a trend, they are a reminder of the past. Their timeless, unique quality can rarely be replaced, which is why we will employ all our expertise to ensure your antique furniture is transported with care.
Pianos; not only are pianos incredibly heavy but they can be very sensitive! These expensive instruments require great care when being moved.
Electronics; TVs, computers, stereo systems, and other sensitive electronics need to be moved with care. Our Blue Box team ensures that each item is carefully wrapped and properly secured for a safe move. Authorized service firms can disconnect and prepare appliances for transport. Please be sure that refrigerators and freezers are defrosted, cleaned, and dry before the movers arrive.
Wine; Packing and moving wine is a difficult process for you to handle it yourself. Of course, if people like doing the packing of their valuable things themselves, it is ok, but they must be sure to get proper packing supplies first. Professional packing service will provide you special boxes, either way, you are packing the wine alone or using professional packers' service